In case you missed these July moments
Pool Tournament at Veteran's Billiards
Wine Dinner at Nino's Bakery 
Corn Hole at Beef O' Brady's  
Thank you to all of our guests who made these events special!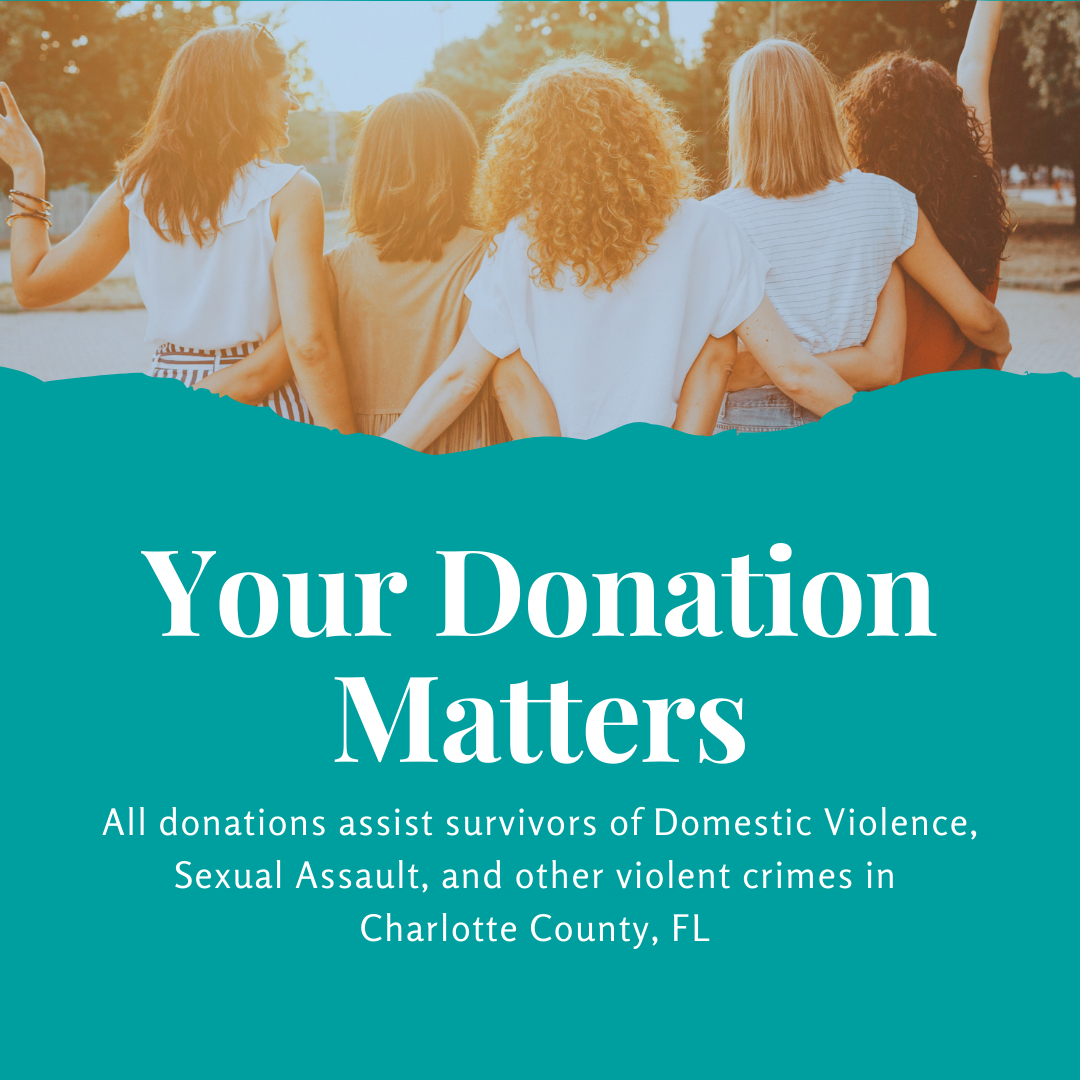 You can help make a life-changing difference for a survivor of domestic abuse or sexual assault! Sign up once to automatically donate an amount you choose every month to ensure services are available 24/7 for access to safety planning and healing. Connect with C.A.R.E. to make our collective voice against violence louder.
Call Linda Lusk at 941-639-5499 for more information. 
This month we highlight our volunteer LaTayna Anderson. LaTayna originally  from Winsor, Connecticut relocated to Charlotte County after escaping an abusive marriage. She transitioned into her new life here through the assistance of an agency like C.A.R.E. in CT. After settling in, she wanted to give back to her new local community, advocating for survivors like herself. She has now been one of our cherished volunteers for almost four years now. LaTayna especially enjoys gardening, so stay tuned for what she has in the works for our garden.
Community Partner Spotlight
This month we highlight our Community Partner the Clerk of Courts Roger Eaton. We at C.A.R.E. were excited to be a chosen recipient of their juror donation program where jurors have the option to be compensated for their time or donate to our organization. We greatly thank you for choosing to support survivors in Charlotte County.
"Why do good people so often do nothing when a seemingly small action could make a big difference? A pioneering social psychologist explains why moral courage is so rare―and reveals how it can be triggered or trained."
Learn More about Bystander Intervention Training HERE. Free Class on August 27th at our Englewood office. Register today. 
"People  will forget what you said, people will forget what you did, but people will never forget how you made them feel"
Maya Angelou
We Want to Hear from YOU!
C.A.R.E. would like to hear from you! We are looking for community needs for our outreach program. Is there a topic you would like to know more about? Did you know that C.A.R.E. offers educational presentations to local businesses? Would you like to have us at your next event? Let us know by emailing admin@carefl.org