In case you missed these June moments
Chef Keith as he prepares the first course of Key West Shrimp.
Auxiliary Members.
Thank you to all of our guests who made this event special!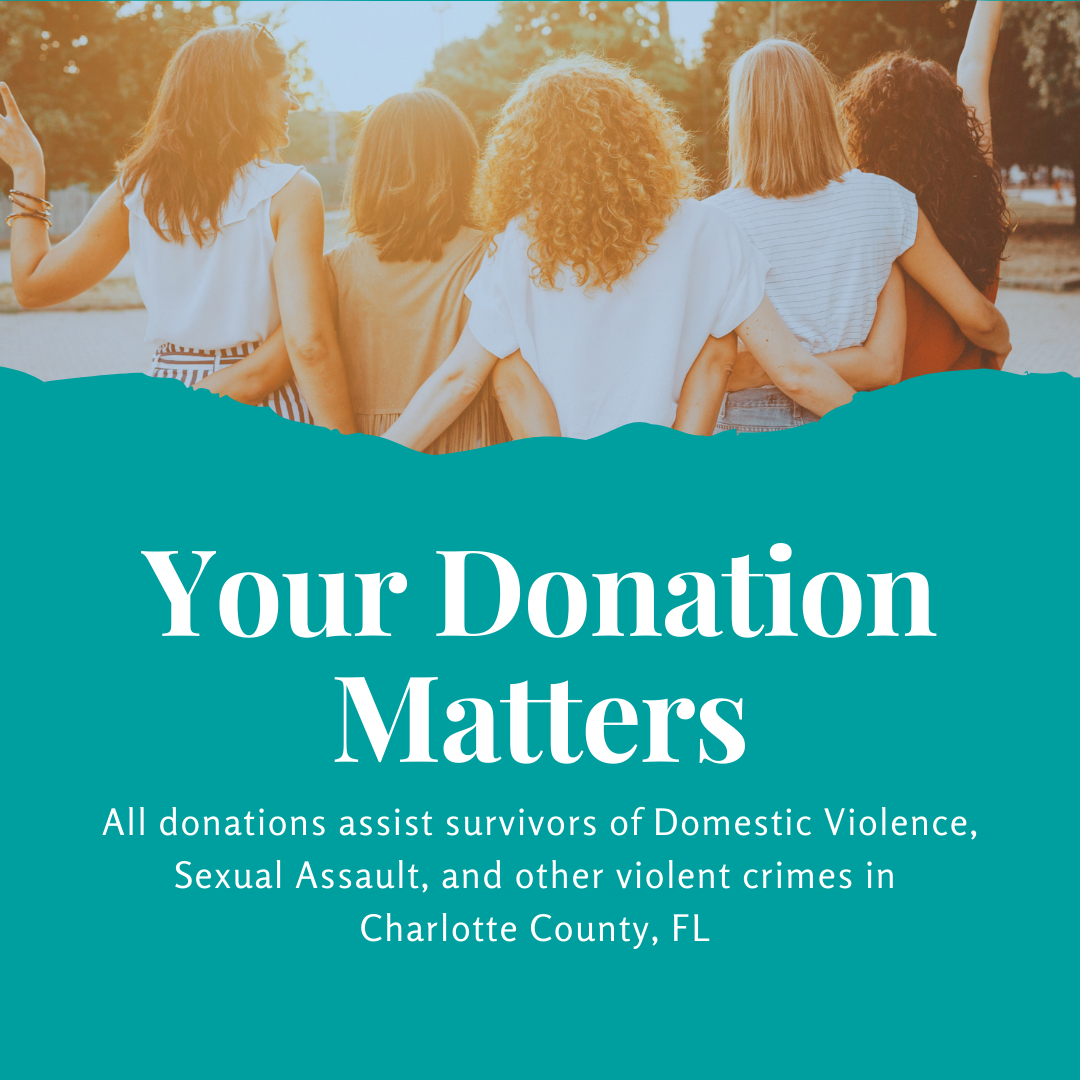 You can help make a life-changing difference for a survivor of domestic abuse or sexual assault! Sign up once to automatically donate an amount you choose every month to ensure services are available 24/7 for access to safety planning and healing. Connect with C.A.R.E. to make our collective voice against violence louder.
Call Linda Lusk at 941-639-5499 for more information. 
This month we highlight our volunteer Cathy Lerch. Cathy with her family retired to Charlotte County in 2004  around the time hurricane Charly struck the area. Cathy a former volunteer at pregnancy solutions naturally followed our now Executive Director Karen McElhaney as she transitioned to C.A.R.E. She has been volunteering with different women's organizations throughout her adult life and continues to serve as a women's advocate in her local community. She has been one of our treasured advocates for 5 years.
Community Partner Spotlight
This month we highlight our Community Partner Lightspeed Gives. We at C.A.R.E. were excited to be a chosen recipient of their first quarter grant cycle which provided our shelter with brand new kitchen items including: pots, pans, cutlery, dishes, etc.
Based on the same-titled bestseller by Liane Moriarty, "Big Little Lies" weaves a darkly comedic tale of murder and mischief in the tranquil beachfront town of Monterey, Calif. Amidst doting moms, successful husbands, beautiful children, and stunning homes exists a community fueled by rumors and divided into haves and have-nots, exposing fractured relationships between husbands and wives, parents and children, and friends and neighbors.
"Anyone who stops learning is old, whether twenty or eighty. Anyone who keeps learning today is young. The greatest thing in life is to keep your mind young"
Henry Ford
We Want to Hear from YOU!
C.A.R.E. would like to hear from you! We are looking for community needs for our outreach program. Is there a topic you would like to know more about? Did you know that C.A.R.E. offers educational presentations to local businesses? Would you like to have us at your next event? Let us know by emailing admin@carefl.org
Our Contact Information
Center for Abuse and Rape Emergencies
PO Box 510234
Punta Gorda, FL 33951-0234
9416395499
http://www.carefl.org