October Newsletter Domestic Violence Awareness Month
In case you missed these September moments
Annual Golfers Who C.A.R.E. Tournament
Thank you to all of our guests who made this event special!
Community Partner Spotlight
This month we highlight our Community Partner Smugglers, Inc. Throughout the years Smugglers has supported C.A.R.E. and survivors of Charlotte County. Check out their Haunting on the Harbor events and stop by the C.A.R.E. education table.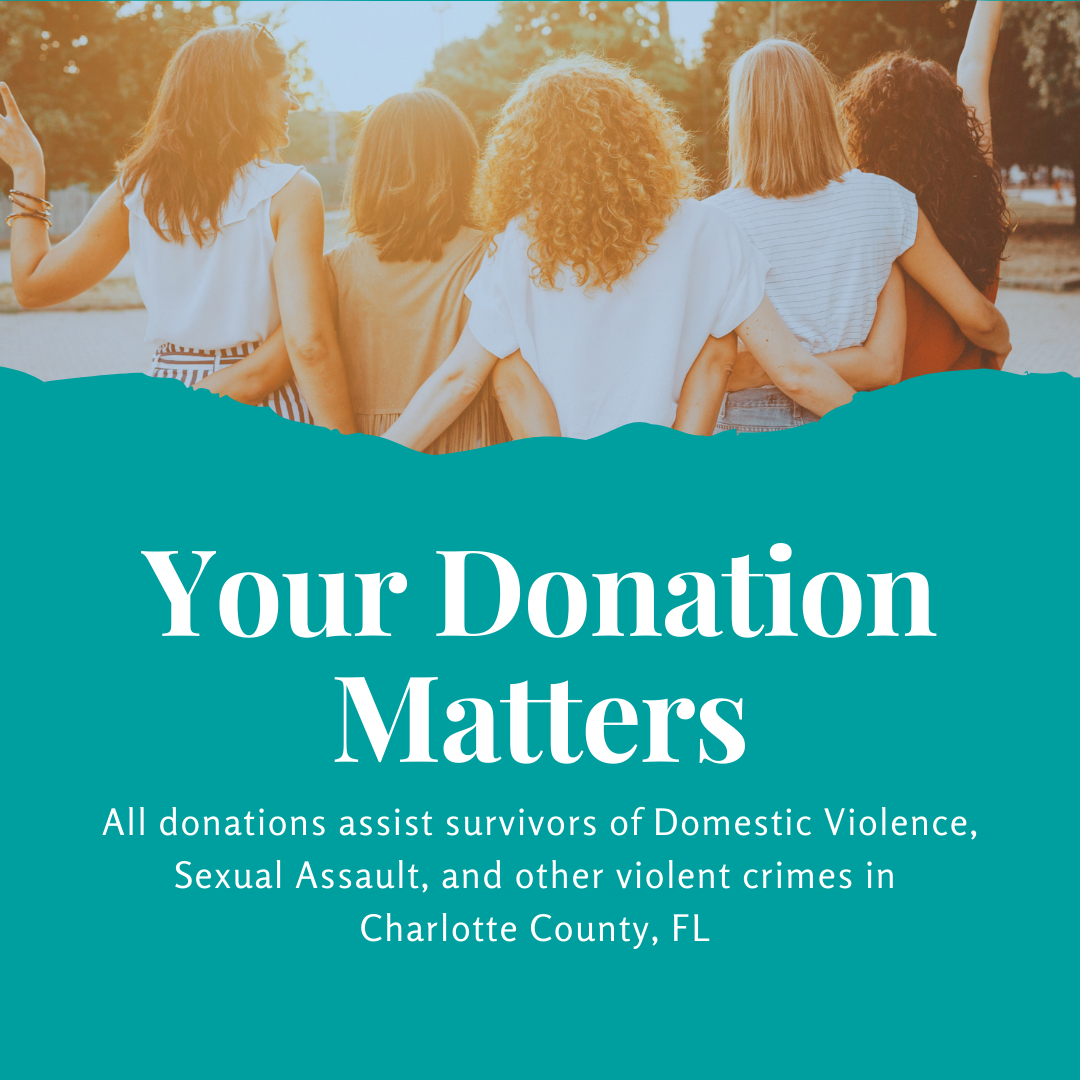 You can help make a life-changing difference for a survivor of domestic abuse or sexual assault! Sign up once to automatically donate an amount you choose every month to ensure services are available 24/7 for access to safety planning and healing. Connect with C.A.R.E. to make our collective voice against violence louder.
Call Linda Lusk at 941-639-5499 for more information. 
October Awareness
#domesticviolenceawarenessmonth
What to Read: In this groundbreaking bestseller, Lundy Bancroft—a counselor who specializes in working with abusive men—uses his knowledge about how abusers think to help women recognize when they are being controlled or devalued, and to find ways to get free of an abusive relationship.
"If you find someone you love in your life, then hang on to that love"
Princess Diana
We Want to Hear from YOU!
C.A.R.E. would like to hear from you! We are looking for community needs for our outreach program. Is there a topic you would like to know more about? Did you know that C.A.R.E. offers educational presentations to local businesses? Would you like to have us at your next event? Let us know by emailing admin@carefl.org